The day has come… your next closing!
A lot has happened to get to this moment and your borrower is just as excited as you are.
To use a sports analogy, it's the Super Bowl and you're in the last minute of the fourth quarter. As the quarterback, you've been making the calls the whole game… and there are just a few more plays until you earn the title.
A successful closing can be a lot like the final quarter of the Super Bowl. And Loan Originators (the quarterbacks) are the ones who need to ensure everything runs smoothly. This is because they're in the best possible position to collect and relay information between the two main parties: the notary and the borrower.
There are several things loan originators should do as they approach a loan closing.
And the ones who successfully navigate the relationship between the notary and the borrower will be significantly more successful than the ones who pass the work onto someone else.
It's funny… throughout the entire reverse mortgage process, so many loan officers build a unique relationship with the borrower only to pass them off to a stranger. Don't do that. This is your deal and you alone are the best person to make sure the closing process goes off without a hitch.
It seems obvious, but it's the extra effort to understand and help the borrower that translates into happier customers, higher returns, and faster closings.
The Step-by-step Process for Reverse Mortgage Closing
Step #1: Understand the borrower's limitations…
When it comes to reverse mortgages, there are tons of limitations you'll experience with borrowers. One of the most common ones? Tech-savviness. Because most borrowers are over 70 and are more likely to not be as communicative or comfortable with things like email, texting, or eSigning. Know this going in and plan appropriately.
Step #2: Educate the borrower beforehand…
Happy borrowers are well-informed borrowers. They have a clear idea of what the closing process looks like, they aren't surprised by anything, and they don't feel like they're signing an important document sitting in a room full of strangers. So educate them. Tell them exactly what to expect. And walk them through everything before closing day comes. This can not only shave hours off of the appointment, it can be the difference between a borrower who gives you referrals, and one who tells their friends to stay far away from you and your company.
Step #3: Make sure the notary connects with the borrower…
It's important for loan originators to create a positive experience for the borrower. Part of that experience involves the notary. So as the loan originator – it's your job to get in touch with the notary to make sure they're the right person for the job.
After all, you should know the borrower pretty well at this point. Which is why you should immediately be able to tell if the notary you're considering is a good fit or not.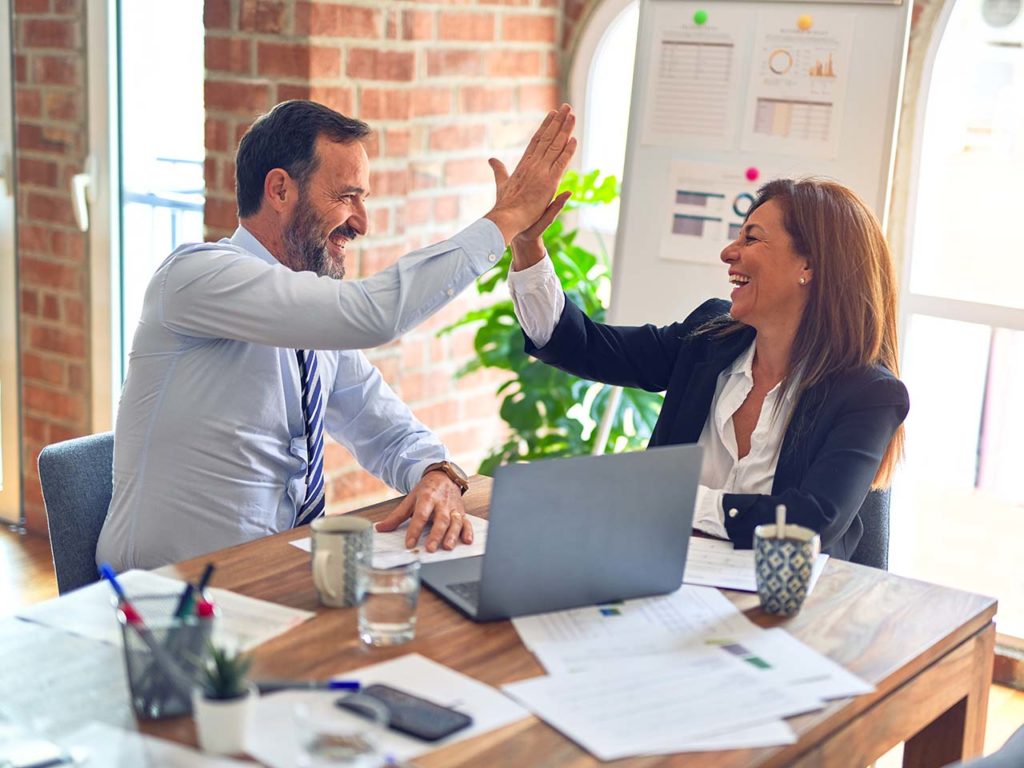 Most closings last around 2 hours after all…
So you need to be the one who makes the judgment call on whether your borrower and notary will get along. And it's not just personality. You should ask specific questions around reverse mortgage experience, number of signings on that particular day, time constraints, etc.
What's their style?
How do they work?
What do they need from you (the loan originator)?
Are there any unusual requests or processes you need to be aware of?
These. Things. Matter. So make sure you ask all the right questions before you make it official. The last thing you need is for another hour to be tacked onto the meeting because you failed to prepare all parties involved.
Step #4: Share everyone's contact information…
Truth is: not every signing goes smoothly. That's just the way it goes.
When an issue arises, the notary will call you or your office and let you know about it. Remember: the notary can't legally advise the borrower on any details within the loan. They're simply there to collect signatures. That's it. So while the questions may be coming from the notary, they must ultimately be addressed by the loan officer.
So please, make sure everyone has everyone else's contact info (you, the borrower, and the notary). Cell phone, and email at minimum. Because the last thing you want is for everyone to get to closing day and the document doesn't get signed because you couldn't be contacted.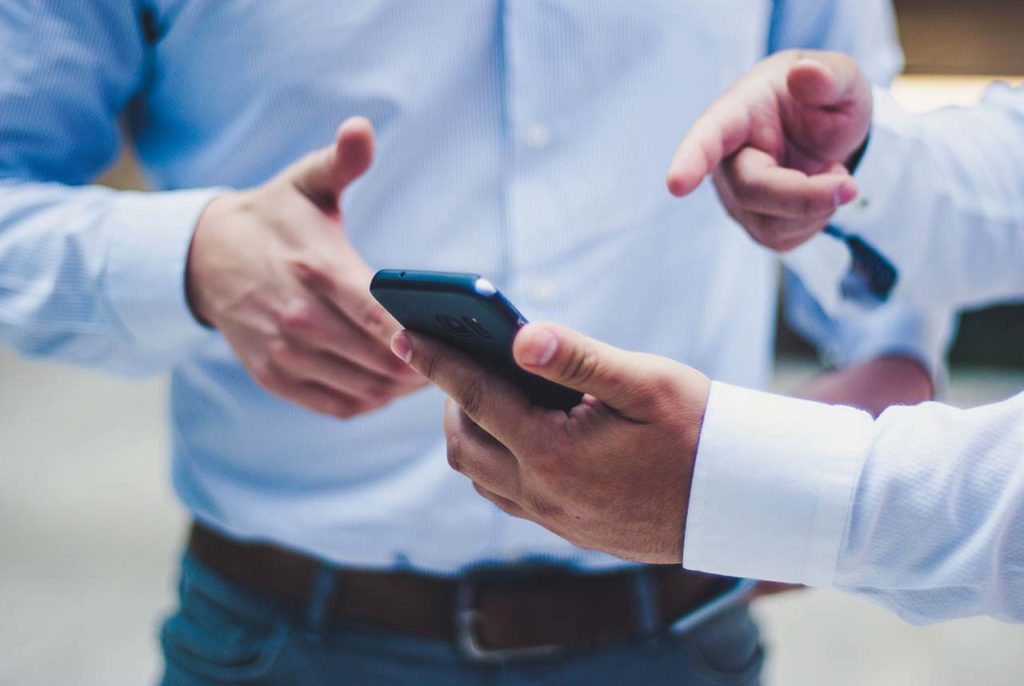 Step #5: Block out the closing time on your calendar…
This one is easy, right?
When the time comes to have a signing, best practice is to have an appointment on your calendar for the time of the signing. Of course the notary and borrower will have this in their calendar. But it's particularly important for you to have it noted too. This way, you know to be on stand-by in case a problem arises.
You may get a phone call (or, a few phone calls) so have that time blocked off. Or maybe you get no calls and it all goes perfectly. It can go either way and being available by phone and email can make a huge difference for everyone.
No call? Great! Once the appointment is over the next step is to contact the borrower and see how everything went! This is your paycheck on the line, so be the borrower's advocate and immediately address any issues that came up during the signing.
(Or do a little celebration with your borrower if everything went well)
Next Steps…
That's it!
If you follow these steps not only will your borrower and lender thank you, you'll be able to rest well at night knowing you provided a delightful experience for everyone involved. Which brings me to my final point – a way to make all of this go even smoother than I already described!
I'm talking about Notaroo.
It's a software and service solution made for reverse closings that makes the loan closing process easy.
And there are thousands of mortgage professionals right now.
If you'd like… you can get a demo here (with no strings attached).
Because it's 2022! And it's more important than ever to have a streamlined, transparent closing process from beginning to end (for you, the notary, and of course – the borrower). That's why we built Notaroo – to bring calm to the chaos of closings, for every person involved, at each step of the process.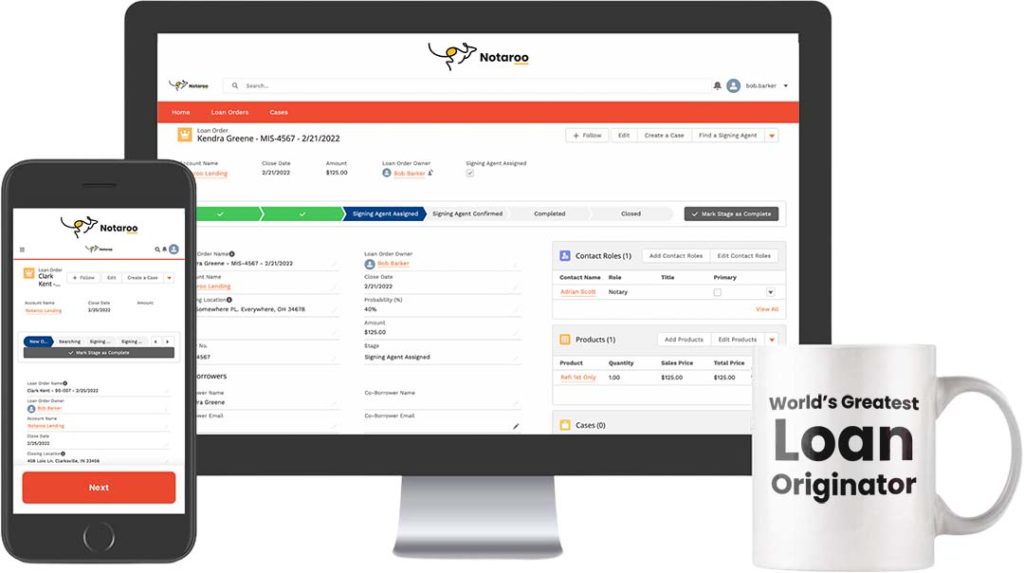 (we'll even throw in 10 FREE signings when you do).
To faster closings,
The Notaroo Team